This intelligent pressure controller is a high-precision intelligent pressure instrument integrating pressure measurement, display and control. It is characterized by simple operation, good earthquake resistance, high control.
Precision and long service life . This pressure controller can realize the control function of low pressure stop, high pressure start or high pressure stop and low pressure start. The control pressure can be set in the full range .
It has reverse control, delay action, error clearing, unit switching, leakage protection, password protection, automatic pressure checking and other functions .
It can be widely used in building water supply, air compressor pressure control, automatic machinery supporting, equipment automation, construction machinery, medical equipment, pumps and compressors, energy and heating, instrument supporting, pressure laboratory, mechanical and electronic industry, hydraulic and pneumatic system and other measurement and control fields.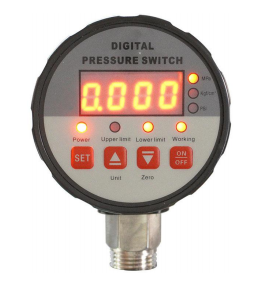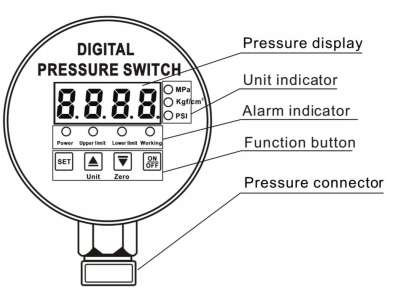 Applications
• Machine Automation
• Engineering Machinery
• Pump & Compressor
• Hydraulic System
• Electromechanical
• Integration Equipment
• Medical Project
• Pipeline Engineering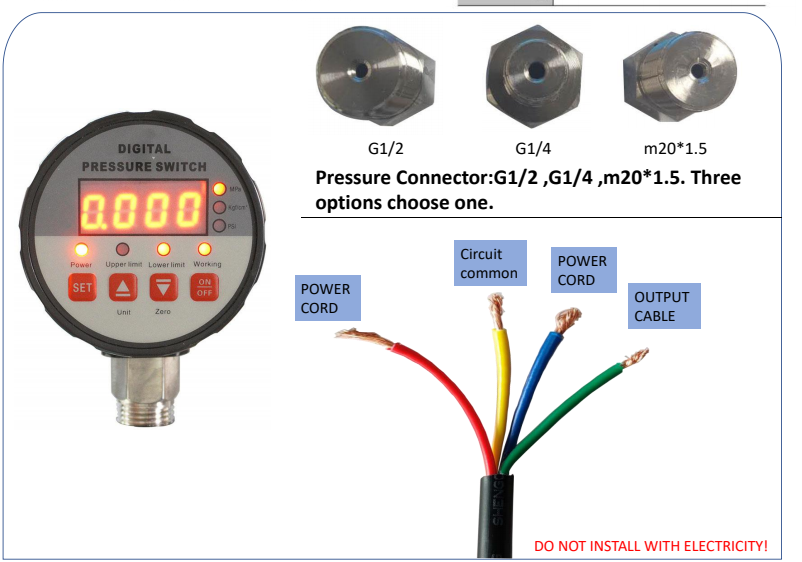 Zero Clearing
The Effect of Zero Clearing: when the product is power on ,the correct display is :0.000. Sometimes the panel display is not shown :0.000,so we have to set the product to make it display :0.000. Here we make an example,if the panel displayed:0.050,we operation to make it display :0.000 .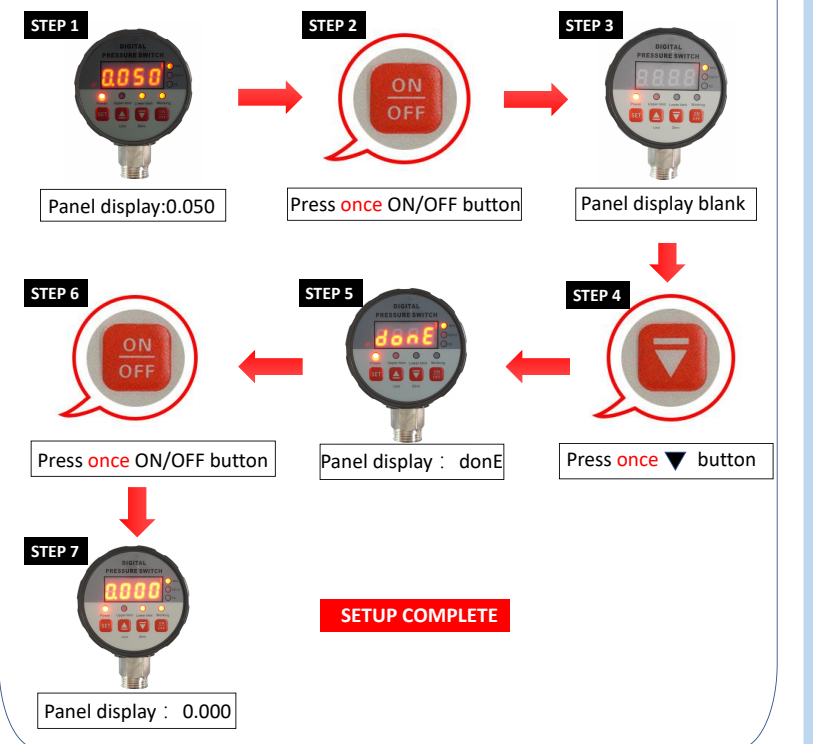 ---
Post time: Jun-11-2021